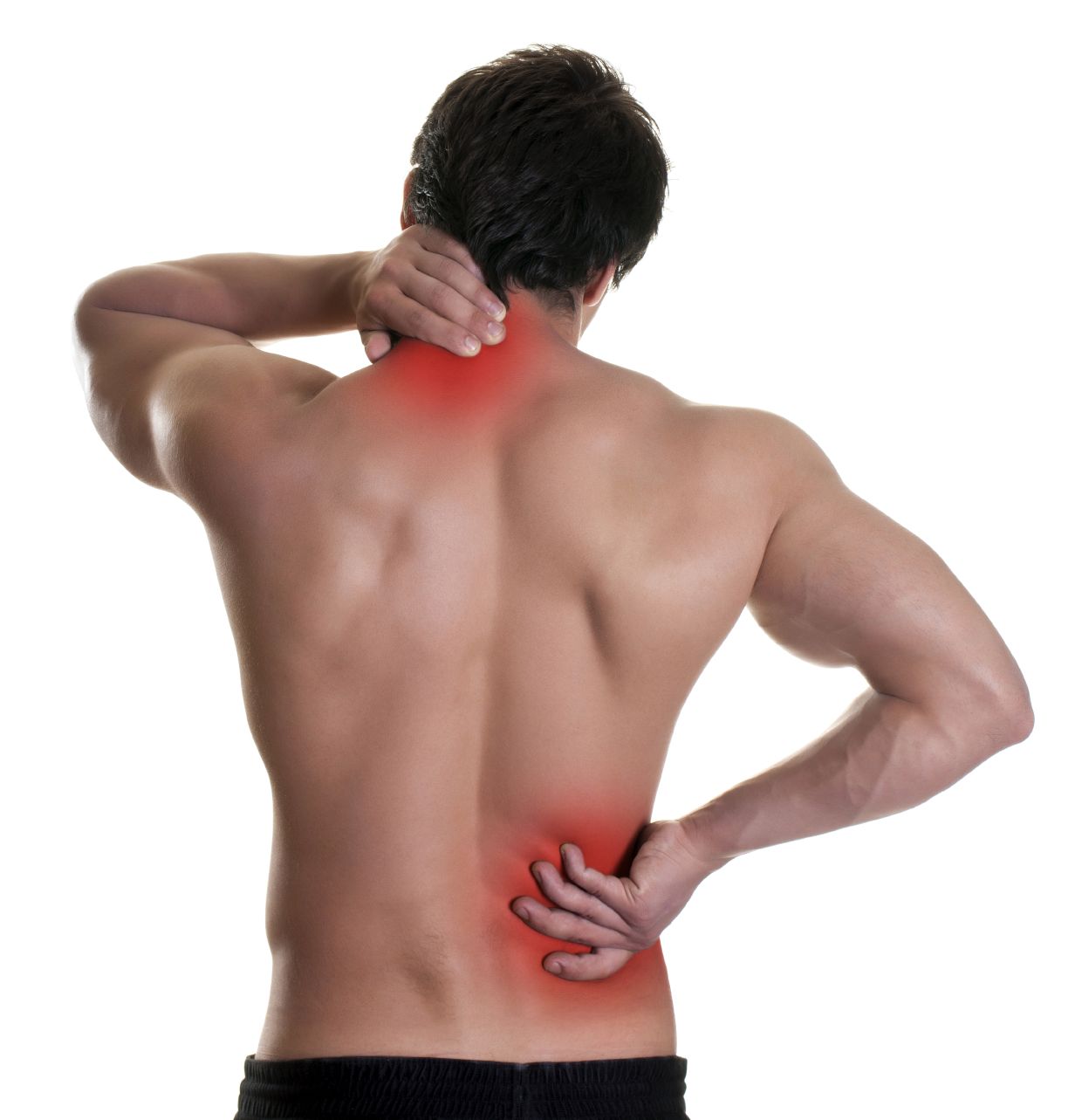 The 4 W's to Control or Prevent Spinal Pain
Are you someone who suffers from back or neck pain? You are not alone as over 80% of the population will suffer from some form of spinal pain at some point in their lives. A recent study published only last week (24th July, 2014) in the medical journal The Lancet, revealed that Paracetamol (Panadol) has been found to be no more effective for the management of back pain than a placebo. With these results we should be focusing on addressing the cause of our spinal pain and addressing the four W's, Walking & Exercise, Water Intake, Warmth and a Wellness Program to control and prevent its occurrence.
Most cases of lower back or neck pain can be linked to a general cause – such as muscle strain, injury or overuse – or can be attributed to a specific diagnosed condition of the spine, whether structural or degenerative. Once you have an understanding of the cause of your spinal pain with the help of your doctor and physiotherapist you can then focus on the control and prevention of its recurrence.  The Four important W's to achieving this include the following:
Walking and Exercise
Our bodies were not designed to be sedentary. We are meant to be hunters and gatherers, although with all our modern conveniences most of us do not participate in these activities any more. Therefore fitting walking and exercise into our daily activities is crucial to good general health as well as spinal and muscular health. The best activities for spinal health include Walking, Swimming, Hydrotherapy, Gym Strengthening, Pilates and Yoga.
Physical activity plays a strong role in recovering from back pain and particularly in helping to prevent future pain and loss of function. There is no one-size-fits-all approach. Exercise programs are individualised because people have different levels of pain and differing injuries that caused the pain initially. Each program however will be aimed at improving the strength, endurance, and function of your back to help minimise the chance of recurrence of back pain.
Any mild discomfort that you may feel as you begin an exercise program should gradually ease as your muscles become stronger. The key is to start an exercise program at a low level to ensure your comfort and proper technique, and then progress slowly as your symptoms allow. Exercises for specific muscles that stabilise the spine may help reduce the low back pain, and these need to be prescribed by your physiotherapist.
Spiky Balls, Franklin Balls and Foam Rollers are excellent exercise tools for you to self-manage pain, trigger points and stiff joints. Ask your physiotherapist to show you the best exercises for your condition and take advantage of our special offer on Foam Rollers and Balls for the month of August.
Water Consumption
Your water intake is the key to optimal health. Our body composition is meant to be 70% water however most of us exist in a dehydrated state which can exacerbate a variety of health conditions. Therefore proper hydration can be a preventative measure against low back pain, pain from chronic joint pathologies, as water also acts as a lubricating agent, and avoid muscle, cramps, spasm, tightness and pain. Calculating how much you should drink can be done by using a water intake calculator online as our body weight, daily activity levels and the weather conditions we are in all impact on the amount we are meant to be drinking per day. Most importantly remember to spread you water intake over your day (so as not to overload your kidneys) and don't include any other drinks in your water intake, because most other fluids such as caffeine, juices, sports drinks and soft drinks increase the demands on the body for water.
Warmth
Warmth comes in many forms but essentially dilates blood vessels, bringing more blood flow to the area it is supplied to and this results in muscle relaxation and increased elasticity of joints and soft tissue. Warmth can be applied to the body via wheat bags, hot water bottles, creams, adhesive heat patches, electric blankets, hot towels, and hot bath/showers. Speak with our receptionists or staff regarding heat products such as wheat bags, heat adhesive patches and Flexall.
One of the most common questions we get asked is when should I use cold or heat therapy? Cold or ice applied to your back can reduce inflammation and swelling by constricting blood vessels. The cold also acts to slow nerve impulses and make it less likely that your muscles will contract, in this way reducing pain. Therefore using cold therapy may relieve pain and muscle tension in the initial days after trauma or injury occurs. After the 48 hour period of the commencement of back pain or injury, some studies have shown that heat is an effective approach for acute non-specific back pain.
Wellness Program
Last but not least is a wellness program that will assist you to prevent recurrence, prevent any problems developing from the outset, prevent flare-ups and keep back and spinal conditions under control.
See Your Physiotherapist at Rehabcorp Physiotherapy
This may involve having some regular treatment with your physiotherapist and/or massage therapists to control your pain levels, keep your body and joints in alignment, and your muscles and joints as loose. Your physiotherapist will also keep you on track with your exercise program and give you advice on posture, lifestyle factors, and the ideal exercises to control/prevent flare-ups of your spinal pain. Your physiotherapist is the best person to see regarding use of the Foam roller, Franklin and Spiky balls, Therband and a TENS machine.  Our physiotherapists are also skilled in using acupuncture, dry needling and cupping, all of which greatly assist pain management, muscle stiffness and spasm, arthritis and recovery from injury and trauma.
Maintain a health diet and weight
This is important for keep inflammation under control in the body as foods high in sugar, white flour and dairy can exacerbate this awful state. Weight control is also important for reducing the load on your weight bearing joints which would impact the degeneration and inflammatory process in these joints. See the dietician at our Evandale clinic, David Finnin, if you need advice on inflammatory foods and a program best for weight loss.
Use Integrative Therapies
Integrative Therapies include Mind-Body Practices (such as Yoga and Pilates), Stress Reduction, Meditation, Psychology and Emotional Practices have all proven to assist in the management of pain and promoting general health even at a cellular level. Taking supplements, such as fish oil, glocuosamine, magnesium, vitamin D to support your general and spinal health is also beneficial. Speak with your Physiotherapist or our reception staff about the range of supplements we supply, which, by the way, are below the recommended retail price you will find in your local pharmacy or health food shop. Ask us for a quote and see for yourself!
So get onto practising the 4 W's today and live your life for a longer, healthier more pain free future! The best part about all of the above is that it's a natural, holistic approach, with no negative side effects and an effective long-term solution to controlling and preventing spinal pain.
Call us today to make an appointment with one of our physiotherapists on 8363 2929.
The following two tabs change content below.