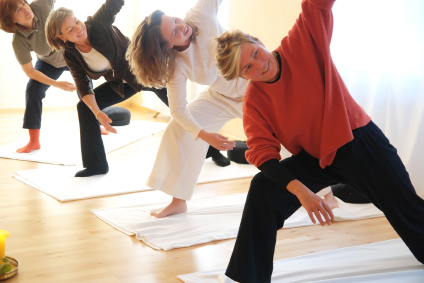 We all know it…Consistency is Key to rehabilitate from injuries and transform our bodies.  Exercises should ideally be performed at least three times a week to achieve optimal results.  As Joseph Pilates once said, "Patience and persistence are vital qualities in the ultimate successful accomplishment of any worthwhile endeavor.  In ten session you will feel the difference, in twenty sessions you will see the difference and in thirty sessions you will have a whole new body."
Meet one of our clients, Judy Tozer, who proves that Consistency is Key with her recent achievements at the National Dragon Boat Racing Championships in April 2014, in Perth WA. Judy attributes much of her achievements to her Pilates Exercises.  As part of her team Judy achieved two silver medals in the 2000 metre Senior B Women's Event and the 200 metre Senior C Women's Event, and a Bronze Medal in the 500 metre Senior C Event.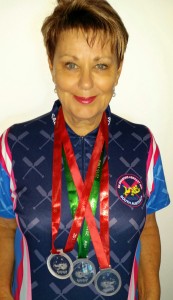 Judy initially presented for physiotherapy treatment in August 2014 for neck and left shoulder pain which was limiting her daily activities and especially her performance in her Dragon Boat Racing competitions. For the last four years she was not able to participate as Lead Stroke in the Dragon Boat competitions due to her neck and shoulder pain. Judy had some physiotherapy treatment on her spine, was given a home Pilates exercise program and has been participating in group Pilates classes since October 2014. All of which she feels has helped eliminate her pain, improve her function and regain her position as Lead Stroke in events at the Australian Championships. She especially found her regular Pilates classes useful for complimenting her Dragon Boat training and assisting her to achieve her optimal health, her position in the team and hence the medals.
Judy and her team qualified in the above categories for the 10th IDBF (International Dragon Boat Federation) Club Crew World Championships 2016 to be held at Ramsay Regatta Course, West Lakes, over the Easter weekend in March 2016. This is the first time the Club Crew World Championships will be held in the Southern Hemisphere! The event is hoping to attract competitors from more than 20 countries.
Well done Judy. You are an inspiration to us all and a true example of what consistency, determination and perseverence can achieve.  Best of luck in your training and preparation for this International event!
The following two tabs change content below.