Our team consists of three highly experienced physiotherapists, Frank Tedesco, Annie Angove, and Poi Leung.
Our physiotherapists were trained at the University of South Australia, which is considered a world leader in both research and clinical practice.
Our physiotherapists are also Members of the Australian Physiotherapy Association, which means we practice in accordance with the APA Code of Conduct and are committed to professional excellence.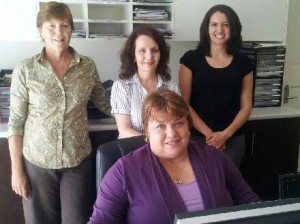 Our team is committed to providing clients with caring, personalised and high-quality physiotherapy services to help them achieve their health and fitness goals and improve their quality of life. Hands-on therapy and acupuncture are used to address joint and muscle dysfunctions and improve postural alignment and biomechanics. This is used in conjunction with exercise programs, based on the Pilates method, to re-educate weakened muscles. Together these treatment tools assist us in effectively rehabilitating our clients to their best possible state-of-health. With our focus on our "Whole of Body" therapy approach and self-management, our clients are empowered with the knowledge and skills to manage their own conditions in the long-term as well as seeing the short-term results.
Staff Profiles
Frank Tedesco
Physiotherapist/Director
B.Physio, MAPA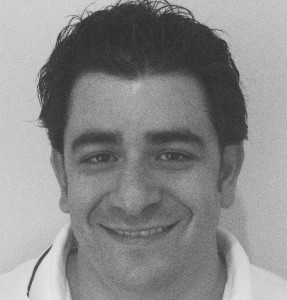 Background
Frank Tedesco graduated from the University of South Australia in 2000. He went on to work for two years at Wakefield Sports Clinic in both inpatients and outpatients. He also worked in the gym and hydrotherapy pool developing rehabilitation programs. He has a particular interest in sports and has worked with a variety of sporting teams in Adelaide and London. In 2003 Frank undertook a 3 year working holiday in the UK working in some of the leading hospitals in London including St Thomas Hospital. During this time he was also team physiotherapist from numerous soccer and rugby clubs and worked at the London marathon. Frank Tedesco takes a holistic approach to diagnosing and treating the cause of each client's problems using his skills in manual techniques and exercises prescription. He has over 14 years experience in private practice both locally and abroad Frank has been the team physiotherapist for the Metro United Women's Football Club since 2006.

Areas of Interest & Specialisation
· Manual Therapy
· General Musculoskeletal Physiotherapy
· Sports Physiotherapy
· Hydrotherapy
· Gym Rehabilitation
· Acupuncture
· Gait Analysis
· Chronic Pain
Qualifications
· Chronic Pain Management : Identification and Management
· Advanced Taping Workshop
· Gait Analysis and Foot Biomechanics
· Trigger Point, Pain and Muscle Tone: Soft touch approach
· Complex Regional Pain Syndrome I: Science and Management
· Combined approach to SIJ · NAGS,SNAGS and Mobilisation with Movement
· McKenzie Therapy – McKenzie Institute
· Acupuncture course –AACP and OCPPP approved
· Matwork Level 1 Modified Pilates Course (Australian Physiotherapy and Pilates Institute)

Memberships
· Member of the Australian Physiotherapy Association
· Member of the Sports Physiotherapy Association of the APA
· Member of The Chartered Society of Physiotherapy (CSP)
Annie Angove
Physiotherapist
B.App.Sc.(Physio), Dip Ed., MAPA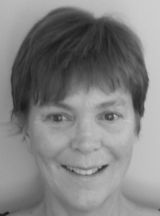 Background
Annie Angove completed a Bachelor of Applied Science in Physiotherapy in 1978 and has since worked in a variety of private practices, hospital and rehabilitation centres in England, Canada and several states within Australia. Annie has extensive experience from the acute stages to independence. Annie's main interest is in improving clients' quality of movement and translating that into their functional daily activities at work, home or in sport.

Areas of Interest & Specialisation
· Pilates
· Ergonomics in the Workplace
· Injury Prevention & Rehabilitation
· Women's Health
· Functional Rehabilitation & Independence
· Hydrotherapy
· Gym Rehabilitation
Qualifications
· Bach App Sc (Physiotherapy) WAIT
· Dip Ed Flinders University
· Polestar Pilates – Rehabilitation & Matwork Accredited Instructor – Polestar International

Memberships
· Member of the Australian Physiotherapy Association
Poi Leung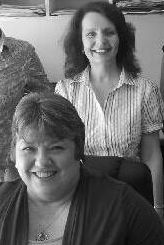 Poi is a highly experienced Physiotherapist working part time at Rehabcorp Physiotherapy. She has a special interest in Pilates and holistic care of the body.
Areas of Interest & Specialisation

· Pilates
· Women's Health
· Sporting Injuries
· Injury Prevention and Rehabilitation
Qualifications
· Bachelor of Physiotherapy
· Polestar Pilates – Rehabilitation & Matwork Accredited Instructor – Polestar International

Memberships
· Member of the Australian Physiotherapy Association